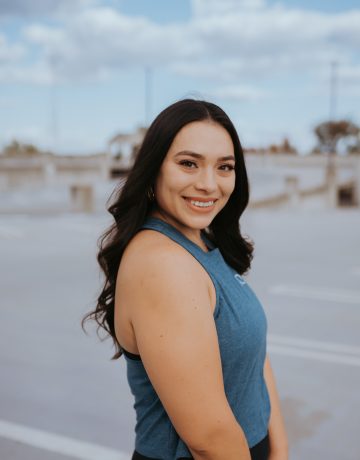 Francina Sanchez
Biography:
Francina teaches our 26&2 and Vinyasa style classes, her calming countenance and sweet voice guides you through a peaceful practice. The many years on the mat give her an edge of compassion and understanding of the challenge and patience it takes to have a life long practice.
Come let her humanity and awareness guide you through breath and movement on your mat. 
A bit about Francina:
I'm constantly trying to learn new things and challenging myself. That's how I ended up in a hot yoga class at 19 years old. At the time I was looking for something different from the gym workouts that I had been doing for years.i didn't have the time for sports like i did in high school either. I tried CrossFit for a while but my body and mind craved something else.  One day I decided to walk into a studio I always drove passed to see what it was all about. I decided to try out a class the next day.. I've been hooked ever since. Formally known as Bikram Yoga Stockton, now True You Yoga Stockton became a second home for me. I loved the practice, the positive changes I was feeling and seeing within myself so much I decided I wanted to sign up for the True You hot yoga training in the fall of 2016. I knew the mental and physical challenges wouldn't end and I loved that. When I decided to go through the training I wanted to get a better understanding of the practice as well as learn more about the human body. I'm 25 now and have been teaching for about a year and a half.  The yoga practice has helped me in all aspects of my life including college experience. I'm currently a graduating senior at Sacramento State, I'm getting a B.A. in journalism and a minor in communications studies while also working as a server. I'm curious by nature and fell into this profession because I enjoy writing as much as I do giving a voice to those who may not have one. I'm always questioning the things around me and the environments I find myself in, mostly because I want to know how things work. That's one of the reasons I love yoga so much is that the learning never ends and I get to explore my mind and body every day. In the future I would like my professional work to be concentrated on social issues. I've always felt a need to share knowledge and to make my contribution to this world in that way. I still consider myself a new instructor and look forward to growing with the students that I get fortunate enough to teach.